480–Odoacer, first King of Italy, occupies Dalmatia. He later establishes his political power with the co-operation of the Roman Senate.

536–The Byzantine general Belisarius enters Rome unopposed as the Gothic garrison flee the capital.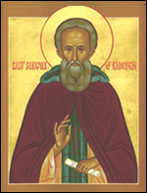 638–Sergius I of Constantinople dies. He is credited with saving Constantinople's status as the capital of the Eastern Roman Empire.

730–In the Battle of Marj Ardabil, the Khazars annihilate an Umayyad army and kill its commander, Al-Jarrah Ibn Abdallah Al-Hakami.

1165–Malcolm IV of Scotland dies of Paget's disease in Jedburgh, on the Scottish border, at age 24. For much of his reign he was in poor health and he never married.

1425–The Catholic University of Leuven is founded in in Leuven, Brabant, part of the Burgundian Netherlands (present-day Belgium).

1437–Sigismund, Holy Roman Emperor, dies in Znojmo, Kingdom of Bohemia, at age 69. He was Prince-elector of Brandenburg from 1378 until 1388 and from 1411 until 1415, King of Hungary and Croatia from 1387, King of Germany from 1411, King of Bohemia from 1419, King of Italy from 1431, and Holy Roman Emperor for four years from 1433 until 1437, as the last male member of the House of Luxemburg.

1447–Emperor Chenghua of China is born in China. He ascended the throne at the age of 16.

1531–The Virgin of Guadalupe first appears to Juan Diego at Tepeyac, Mexico City.

1594–Gustavus Adolphus of Sweden is born at Castle Tre Kronor, Sweden. He led Sweden to military supremacy during the Thirty Years War, helping to determine the political, as well as the religious, balance of power in Europe.

1608–Poet and essayist, John Milton, is born on Bread Street, Cheapside, London, England. He is considered to be among the five greatest poets to write in the English language. In 1637, he wrote a pastoral elegy, Lycidas, expressing his grief over the death of a college friend, Edward King. In 1643, Milton published a pamphlet that gained him a lot of notoriety: it was called the Doctrine and Discipline of Divorce. Unhappily married at the time, Milton argued that although adultery was the only legal defense for divorce, incompatibility should be considered as well. In 1644, he published Areopagitica, his famous defense in favor of a free press. In 1667, Paradise Lost was first published.

1706–Peter II of Portugal dies in Alcântara, Lisbon, Portugal, at age 58.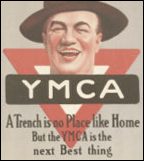 1793–New York City's first daily newspaper, The American Minerva, is established by Noah Webster.

1824–Patriot forces, led by General Antonio José de Sucre, defeat a Royalist army in the Battle of Ayacucho, putting an end to the Peruvian War of Independence.

1835–During the Texas Revolution, the Texian Army captures San Antonio, Texas.

1851–The first Young Men's Christian Association (YMCA) in North America is established in Montreal, Canada.

1856–The Iranian city of Bushehr surrenders to occupying British forces.

1861–The Joint Committee on the Conduct of the War is established by the U.S. Congress.

1872–In Louisiana, P.B.S. Pinchback becomes the first African-American governor of an American state.

1875–The Massachusetts Rifle Association, "America's Oldest Active Gun Club," is founded.

1883–Fitness trainer, Joseph (Hubertus) Pilates, is born in Mönchengladbach, Germany. He invented and promoted the Pilates method of physical fitness.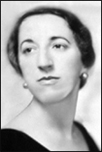 1892–The English soccer club, Newcastle United, is founded.

1897–Activist, Marguerite Durand, founds the feminist daily newspaper, La Fronde, in Paris, France.

1898–Circus clown, Emmett (Leo) Kelly, is born in Sedan, Kansas. He created the memorable clown figure "Weary Willie," based on the hobos of the Depression era. From 1942 to 1956, Kelly performed with the Ringling Brothers and Barnum and Bailey Circus, where he was a major attraction.

1902–Actress, Margaret Hamilton, is born in Cleveland, Ohio. She is best known for the role of the Wicked Witch of the West in the film The Wizard of Oz.

1905–In France, the law separating church and state is passed.

1909–Actor, Douglas (Elton) Fairbanks, Jr., is born in New York, New York. He appeared in the films Stella Dallas, The Power of the Press, The Jazz Age, Little Caesar, Union Depot, Accused, The Prisoner of Zenda, Gunga Din, and Ghost Story. His father was actor, Douglas Fairbanks. He was married to actress, Joan Crawford.

1911–A mine explosion near Briceville, Tennessee, kills 84 miners despite rescue efforts led by the U.S. Bureau of Mines.

1911–Actor, (William) Broderick Crawford, is born in Philadelphia, Pennsylvania. He is best known for his starring role as Chief Dan Matthews in the TV series Highway Patrol (1955-1959). He appeared in the films Beau Geste, Island of Lost Men, Larceny, Inc., All the King's Men, Born Yesterday, Scandal Sheet, New York Confidential, Not as a Stranger, The Oscar, and The Candidate.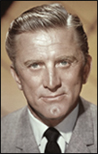 1916–Actor, Kirk Douglas, is born Issur Danielovitch in Amsterdam, New York. After an impoverished childhood with immigrant parents and six sisters, he had his film debut in The Strange Love of Martha Ivers with Barbara Stanwyck in 1946. Douglas soon developed into a leading box-office star throughout the 1950s and 1960s, known for serious dramas, including westerns and war movies. During a 60-year acting career, he has appeared in over 90 movies, and in 1960, was responsible for helping to end the Hollywood blacklist. He appeared in the films Out of the Past, Champion, Young Man with a Horn, Ace in the Hole, Detective Story, The Bad and the Beautiful, Lust for Life, Gunfight at the O.K. Corral, Spartacus, Lonely Are the Brave, In Harm's Way, A Gunfight, and Tough Guys. He was married to actress, Diana Dill. His sons are Michael, Joel, Peter, and Eric Douglas.

1917–In World War I, Field Marshal Allenby captures Jerusalem, Palestine.

1922–Gabriel Narutowicz is elected the first president of Poland.

1928–Actor, Dick Van Patten, is born Richard Vincent Van Patten in Kew Gardens, New York. He is best known for the role of Tom Bradford on the TV comedy-drama Eight Is Enough. He was seen on many other TV shows, including Love, American Style, Medical Center, The Streets of San Francisco, The Rookies, Barnaby Jones, The Six Million Dollar Man, and The Love Boat. He appeared in the films Charly, Zachariah, Joe Kidd, Dirty Little Billy, Soylent Green, Westworld, Superdad, Freaky Friday, High Anxiety, Spaceballs, and Robin Hood: Men in Tights. His sister was actress, Joyce Van Patten; his half-brother was director-producer, Tim Van Patten; and his sons are Vincent Van Patten, Nels Van Patten, and Jimmy Van Patten.



1929–Actor-director, John (Nicholas) Cassavetes, is born in New York, New York. Cassavetes was a pioneer of American independent film, by writing and directing over a dozen movies, some of which he partially self-financed. He widely used improvisation and a realistic cinéma vérité style. His films include Shadows, Too Late Blues, A Child Is Waiting, Faces, Husbands, Minnie and Moskowitz, A Woman Under the Influence, Opening Night, and Gloria. He appeared in the films The Night Hold Terror, Crime in the Streets, Edge of the City, Saddle the Wind, The Killers, The Dirty Dozen, Rosemary's Baby, Two-Minute Warning, The Fury, Whose Life Is It Anyway?, The Incubus, Tempest, and Love Streams. He was married to actress, Gena Rolands. His son is director, Nick Cassavetes.

1930–Screenwriter-actor, Buck Henry, is born Henry Zuckerman in New York, New York. He appeared in the films The Graduate, Candy, Catch-22, Taking Off, The Man Who Fell to Earth, Gloria, Eating Raoul, Aria, Tune in Tomorrow, Defending Your Life, The Player, and Grumpy Old Men.

1931–The Constituent Cortes approves a constitution that establishes the Second Spanish Republic.

1932–Morton Downey, Jr., TV talk show host, is born in Los Angeles, California. Born into a life of luxury, he was raised next door to the Kennedy compound at Hyannis Port, Massachusetts. In the 1980s, he pioneered the "trash TV" format on his talk show The Morton Downey, Jr. Show. Because of the controversial format and content of the show, distributor MCA Television had problems selling it to a number of stations and advertisers. Even Downey's affiliates, many of which were low-rated independent television stations in small to medium markets, were so fearful of advertiser and viewer backlash that they would air one or even two local disclaimers during the broadcast. The Washington Post wrote about him, "Suppose a maniac got hold of a talk show. Or need we suppose?" In July 1989, his show was cancelled: its advertisers had been reduced primarily to "direct-response" ads (such as 900 chat line and phone sex numbers). His father was singer, Morton Downey, and his mother was singer-dancer, Barbara Bennett. His aunts included actresses, Constance and Joan Bennett.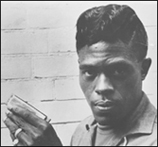 1934–Stage and film actress, Judi Dench, is born Judith Olivia Denchin Heworth, North Riding of Yorkshire, England. Over two decades, Dench established herself as one of the most significant British theatre performers, working for the National Theatre Company and the Royal Shakespeare Company. She appeared in the films A Room with a View, 84 Charing Cross Road, Henry V, Jack and Sarah, Mrs. Brown, Shakespeare in Love, Chocolat, Iris, The Importance of Being Ernest, Pride & Prejudice, Mrs. Henderson Presents, and The Best Exotic Marigold Hotel. She was married to actor, Michael Williams.

1934–Blues performer, Junior Wells, is born Amos Wells Blakemore Jr. in Memphis, Tennessee. Wells is remembered for his sweeping harmonica solos punctuated with sharp, staccato wails. He is known for his performances and recordings with Muddy Waters, Earl Hooker, and Buddy Guy.

1935–American newspaper editor and muckraker, Walter Liggett, is killed in a gangland murder.

1935–The Downtown Athletic Club Trophy, later renamed the Heisman Trophy, is awarded for the first time. The winner is halfback Jay Berwanger of the University of Chicago.

1937–In the Second Sino-Japanese War, Japanese troops under the command of Lt. Gen. Asaka Yasuhiko launch an assault on the Chinese city of Nanjing (Nanking).

1938–Football player, Deacon Jones, is born David D. Jones in Eatonville, Florida. He was an American football defensive end in the National Football League for the Los Angeles Rams, San Diego Chargers, and the Washington Redskins. He was inducted into the Pro Football Hall of Fame in 1980.

----1940–In World War II, British and Indian troops, under the command of Major-General Richard O'Connor, attack Italian forces near Sidi Barrani in Egypt.

1941–The Republic of China, Cuba, Guatemala, and the Philippine Commonwealth, declare war on Germany and Japan.



1941–Actor, Beau Bridges, is born Lloyd Vernet Bridges III in Los Angeles, California. He appeared in the films The Red Pony, Village of the Giants, The Incident, Adam's Woman, The Landlord, One Summer Love, Greased Lightning, Norma Rae, Love Child, Heart Like a Wheel, and The Fabulous Baker Boys. His parents are Lloyd and Dorothy Bridges, and his brother is actor, Jeff Bridges. His son is actor, Jordan Bridges.

1941–Dan Hicks, of Dan Hicks & His Hot Licks, is born Daniel Ivan Hicks in Little Rock, Arkansas. He combined cowboy folk, jazz, country, swing, bluegrass, pop, and gypsy music in creating his sound.

1944–Neil (James) Innes, of The Rutles, is born in Danbury, Essex, England. He is a writer, comedian and musician, best known for his collaborative work with Monty Python' Flying Circus.

1946–The Constituent Assembly of India meets for the first time to write the Constitution of India.

1947–The Security Council passes a resolution to internationalize Jerusalem.

1948–Dennis Dunaway, of the Alice Cooper band, is born in Cottage Grove, Oregon.

1950–Harry Gold is sentenced to 30 years in jail for helping Klaus Fuchs pass information about the Manhattan Project to the Soviet Union. His testimony is later instrumental in the prosecution of Julius and Ethel Rosenberg.

1953–The U.S. corporation, General Electric, announces all Communist employees will be fired.

1953–Actor, John (Gavin) Malkovich, is born in Christopher, Illinois. He appeared in the films Places in the Heart, The Killing Fields, Making Mr. Right, Miles from Home, Dangerous Liaisons, The Sheltering Sky, Of Mice and Men, In the Line of Fire, Mary Reilly, Mulholland Falls, Being John Malkovich, and The Hitchhiker's Guide to the Galaxy. He was married to actress, Glenne Headly.

1956–Trans-Canada Air Lines Flight 810, a Canadair North Star, crashes near Hope, British Columbia, Canada, killing all 62 people on board.

1957–Donny Osmond, of The Osmond Brothers, is born Donald Clark Osmond in Ogden, Utah. As a teen idol, Osmond went solo in the early 1970s, covering such hits as Go Away Little Girl and Puppy Love. For over 35 years, he and younger sister, Marie, gained fame as Donny & Marie, partly due to the success of their 1976-1979 self-titled variety series that aired on ABC-TV. In 2009, Osmond won the ninth season of Dancing with the Stars. His brothers are Alan, Jay, Jimmy, Merrill, and Wayne Osmond.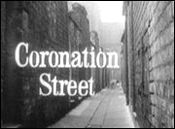 1958–The John Birch Society is founded in the United States.

1960–The Sperry Rand Corporation of St. Paul, Minnesota, unveils a new computer, known as Univac 1107. The electronic wizard employs what is known as "thin-film memory."

1960–The first episode of Coronation Street, the world's longest-running television soap opera, is broadcast in the United Kingdom.

1961–Tanganyika becomes independent from Great Britain.

1961–The Beatles perform at the Palais Ballroom in Aldershot, Hampshire, England. This date had not been advertised, owing to the local newspaper's refusal to accept the promoter's check, and only 18 customers showed up. After the disappointing experience, the Beatles became rowdy, getting themselves ordered out of town by the local police. Heading to London, they ended up in a small club managed by an old acquaintance. The Beatles (minus George Harrison, who sat this one out) jumped up on stage and gave an impromptu performance.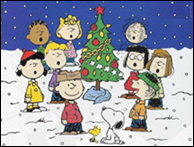 1962–The Petrified Forest National Park is established in Arizona.

1965–A fireball is seen from Michigan to Pennsylvania in the U.S. Witnesses report something crashing in the woods near Pittsburgh.

1965–A Charlie Brown Christmas, first in a series of "Peanuts" television specials, debuts on CBS-TV.

1966–Barbados joins the United Nations.

1967–Jim Morrison is arrested onstage in New Haven, Connecticut, and charged with disturbing the peace and resisting arrest.

1968–NLS (a system for which hypertext and the computer mouse were developed) is publicly demonstrated for the first time in San Francisco, California.

1969–Musician Jakob Dylan, of The Wallflowers, is born in New York, New York. He is the son of musician, Bob Dylan.

1971–The United Arab Emirates join the United Nations.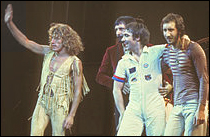 1972–Keith Moon, Rod Stewart, and Roger Daltrey open the rock opera Tommy at the Rainbow Theatre in London, England. The show featuring the songs, Tommy and Pinball Wizard, is so hot that tickets sell for $50 and up.

1973–British and Irish authorities sign the Sunningdale Agreement, in an attempt to establish a power-sharing Northern Ireland Executive and a cross-border Council of Ireland.

1974–John Lennon is briefly interviewed by Howard Cosell during a broadcast of ABC-TV's Monday Night Football. On tonight's edition, John stops by the booth during a match between the Los Angeles Rams and the Washington Redskins. While he's there, guest Ronald Reagan explains the rules of football to him. Six years later, Cosell will announce, on the same program, that Lennon had been murdered.

1979–The eradication of the smallpox virus is certified, making smallpox the first and to date only human disease driven to extinction.

1979–Bishop, Fulton J. Sheen, dies of heart disease in New York, New York, at age 84. He was a bishop (and later archbishop) of the Catholic Church known for his preaching and especially his work on television and radio. He wrote the book Life Is Worth Living.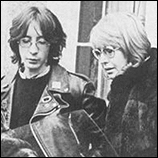 1980–The surviving Beatles react with horror to the news that John Lennon has been murdered. Paul McCartney, unable and unwilling to display his feelings to the sensation-seeking press, remarks simply from the driver's seat of his car, "It's a drag, isn't it?," leading many people to unfairly accuse him of a flippant response. All of the ex-Beatles contact Yoko Ono to express their grief and sorrow. George Harrison issues a press release expressing his shock and outrage. Ringo Starr and his future wife, Barbara Bach, immediately go to New York to be with Yoko. Lennon's son, Julian, also heads to America.

1987–During the Israeli-Palestinian conflict, the First Intifada begins in the Gaza Strip and West Bank.

1988–The Michael Hughes Bridge in Sligo, Ireland, is officially opened.

1992–American troops land in Somalia for Operation Restore Hope.

1992–After over 30 years with the band, Bill Wyman formally announces that he is leaving The Rolling Stones.

1992–Britain's Prime Minister, John Major, announces in Parliament the separation of Prince Charles and Princess Diana. The couple's divorce would become final August 28, 1996.

1992–Actor, Vincent Gardenia, dies of a heart attack in Philadelphia, Pennsylvania, at age 72. He appeared in the films The Hustler, Cold Turkey, Bang the Drum Slowly, Death Wish, The Front Page, Heaven Can Wait, Little Shop of Horrors, and Moonstruck.



1999–Artist, Rafael Alberti, dies in Madrid, Spain. He was a member of the celebrated artistic group, "The Generation of '27," and a leading protagonist of the Surrealist movement.

1999–About 100 John Lennon fans, who are staging an all-night vigil in New York's Central Park (at the Strawberry Fields Lennon memorial) to mark the 19th anniversary of Lennon's murder, are ordered to leave the park by New York City Police. The police are enforcing safety regulations that call for the park to be closed from 1:00 a.m. to 6:00 a.m. There are no arrests, but the next day, opponents of the policy, condemn the police action. Norman Siegel, director of the New York Civil Liberties Union, says, "There's absolutely no reason why these people can't stay past one o'clock. To paraphrase John Lennon, all we can say is give peace a chance."

2000–U.S. cable television channel CourtTV broadcasts a two-hour special, called "Death of a Beatle," about the murder of John Lennon. The program examines the lives of John Lennon and his murderer. Among the persons providing personal insight into Lennon's life is ex-Beatle Pete Best.

2003–A blast in the center of Moscow, Russia, kills six people and wounds several more.

2008–The Governor of Illinois, Rod Blagojevich, is arrested by federal officials for crimes including attempting to sell the U.S. Senate seat being vacated by President-elect Barack Obama's election to the Presidency.



2009–Actor, Gene Barry, dies at Sunrise Senior Living in Woodland Hills, California, at age 90. He is best known for his starring role on the TV Western series Bat Masterson. He appeared in the films The Atomic City, The Girls of Pleasure Island, War of the Worlds, Soldier of Fortune, Back from Eternity, and Thunder Road.

2010–Saxophonist, flute player, and composer, James Moody, dies of pancreatic cancer in San Diego, California, at age 85. He played a predominant role in the development of bebop and hard bop styles. In 1952, Moody had an unexpected hit with Moody's Mood for Love.

2012–Alex Moulton, designer of the folding bicycle, dies at Royal United Hospital in Bath, Somerset, England, at age 92. He was an engineer and inventor, specialising in suspension design.

2012–Inventor, Norman Joseph Woodland, dies of Alzheimer's disease in Edgewater, New Jersey, at age 91. He was co-creator of the barcode, for which he received a patent in October 1952. This would later become the Universal Product Code (UPC). The first item scanned was a packet of chewing gum in an Ohio supermarket in 1974.

2013–A train accident near Bintaro, Indonesia, kills seven people and injures 63 others.

2013–Actress, Eleanor Parker, dies of pneumonia in Palm Springs, California, at age 91. She appeared in the films They Died with Their Boots On, Mission to Moscow, Destination Tokyo, Hollywood Canteen, Of Human Bondage, Caged, Valentino, Detective Story, The Naked Jungle, Many Rivers to Cross, The Man with the Golden Arm, Lizzie, A Hole in the Head, Home from the Hill, Return to Peyton Place, The Sound of Music, The Oscar, and Warning Shot.



2014–Actress, Mary Ann Mobley, dies of breast cancer in Beverly Hills, California, at age 77. Prior to her acting career, she won the title of Miss America in 1959. She appeared in the films Get Yourself a College Girl, Girl Happy, Harum Scarum, Young Dillinger, Three on a Couch, and For Singles Only.

2015–Angela Merkel, Chancellor of Germany, is named as Time magazine's "Person of the Year."

2015–Russian Presient, Vladimir Putin, says he hopes nuclear warheads will not be needed to deal with terrorists, after Russia launches cruise missiles from its submarine at Islamic State positions in Syria.

2015–British police officers back up U.S. Republican presidential candidate Donald Trump's controversial claim that parts of England, such as London and Birmingham, are "no-go" areas because of growing Islamist extremism.


PHOTOS TOP TO BOTTOM: Sergius I of Constantinople; an early poster for the YMCA; Margaret Hamilton; Kirk Douglas; John Cassavetes; Junior Wells; Beau Bridges; opening title for Coronation Street; a scene from A Charlie Brown Christmas; The Who; Julian Lennon and his mother, Cynthia; Rafael Alberti; Gene Barry; and Mary Ann Mobley.