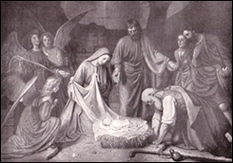 1 AD–The first Christmas, according to calendar-maker, Dionysus Exiguus.

333–Roman Emperor Constantine the Great elevates his youngest son, Constans, to the rank of Caesar.

336–The first Christmas celebration in Rome, Italy, takes place.

337–Is Christmas really on December 25th? Actually it is, but it wasn't officially, until sometime between the years 337 and 352 A.D. Therefore, the date celebrated as the birth of Christ was not set until the time of Julius I, Bishop of Rome.

350–Vetranio meets Constantius II at Naissus (Serbia) and is forced to abdicate his title of Caesar. Constantius allows him to live as a private citizen on a state pension.

496–Clovis I, King of the Franks, is baptized into the Catholic faith by Saint Remigius at Reims.

597–Augustine of Canterbury and his fellow laborers baptise more than 10,000 Anglo-Saxons in Kent, England.

597–England adopts the Julian calendar.

800–The Coronation of Charlemagne as Holy Roman Emperor takes place in Rome, Italy.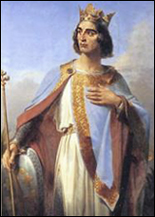 820–Emperor Leo V is assassinated in the Hagia Sophia at Constantinople and is succeeded by Michael II.

1000–Hungary is established as a Christian kingdom by Stephen I of Hungary.

1025–The coronation is held for Mieszko II Lambert as King of Poland.

1066–William the Conqueror, Duke of Normandy, is crowned King of England, at Westminster Abbey in London, England.

1076–The coronation is held for Boleslaw II the Generous as King of Poland.

1100–Baldwin of Boulogne is crowned the first King of Jerusalem in the Church of the Nativity.

1130–Count Roger II of Sicily is crowned the first King of Sicily.

1223–St. Francis of Assisi assembles the first Nativity Scene in Greccio, Italy.

1261–John IV Laskaris of the restored Eastern Roman Empire is deposed and blinded by orders of his co-ruler, Michael VIII Palaiologos.

1406–Henry III of Castile dies in Toledo, Spain. He was sometimes known as "Henry the Sufferer" or "Henry the Sick."

1492–The carrack Santa María, commanded by Christopher Columbus, runs onto a reef off Haiti, due to an improper watch.

1553–In the Battle of Tucapel, Mapuche rebels, under Lautaro, defeat the Spanish conquistadors and executes the governor of Chile, Pedro de Valdivia.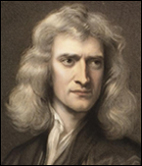 1559–Pope Pius IV is elected.

1584–Margaret of Austria, Queen of Spain, is born in Graz, Austria.

1642–Isaac Newton, physicist, mathematician, and astronomer, is born in Woolsthorpe-by-Colsterworth, England.

1717–Pope Pius VI is born Giovanni Angelo Braschi in Cesena, Emilia-Romagna, Papal States. His reign is the fourth-longest in papal history, being over two decades.

1776–George Washington and the Continental Army cross the Delaware River at night in order to attack Hessian forces serving Great Britain at Trenton, New Jersey, the next day.

1809–Dr. Ephraim McDowell performs the first ovariotomy, removing a 22-pound tumor.

1814–Rev. Samuel Marsden holds the first Christian service in New Zealand, at Rangihoua Bay.

1815–The Handel and Haydn Society, the oldest continually performing arts organization in the United States, gives its first performance.

1821–Clara Barton, founder of the American Red Cross, is born Clarissa Harlowe Barton in North Oxford, Massachusetts. She worked as a hospital nurse in the American Civil War, as well as a teacher and patent clerk. Barton is noteworthy for doing humanitarian work at a time when relatively few women worked outside the home.

1831–The Great Jamaican Slave Revolt begins. Up to 20% of the island's slaves mobilize in an ultimately unsuccessful fight for freedom.

1837–In the Second Seminole War, American General Zachary Taylor leads 1,100 troops against the Seminoles, at the Battle of Lake Okeechobee.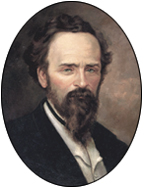 1868–President Andrew Johnson grants an unconditional pardon to all Confederate veterans.

1868–Engineer and businessman, Linus Yale, Jr., dies of a heart attack in New York, New York, at age 47. He was the inventor of the cylinder pin-tumbler lock and founder of Yale Lock Company. His basic lock design is still widely distributed in today's society, and constitute a majority of personal locks and safes.

1872–Businesswoman, Helena Rubinstein, is born Chaja Rubinstein in Kraków, Poland. She was the founder and eponym of Helena Rubinstein Incorporated cosmetics company, which made her one of the world's richest women. In 1973, Helena Rubinstein, Inc. was sold to Colgate Palmolive, and is presently owned by L'Oréal.

1878–Automotive pioneer, Louis Chevrolet, is born in La Chaux-de-Fonds, Canton of Neuchâtel, Switzerland. He was a Swiss-born American race car driver of French descent, founder of the Chevrolet Motor Car Company in 1911, and a founder of the Frontenac Motor Corporation in 1916, which made racing parts for Ford's Model T. Louis Chevrolet drove in the Indianapolis 500 four times, with a best finish of 7th in 1919.

1887–Businessman, Conrad (Nicholson) Hilton, is born in San Antonio, New Mexico Territory. He founded the Hilton Hotels & Resorts. During the 1950s and 1960s, the worldwide expansion of the Hilton Hotels created abundant growth in both American tourism and overseas business by American corporations. It was the world's first international hotel chain, promoting a worldwide standard for hotel accommodations. Conrad Hilton is the great-grandfather of Nicky and Paris Hilton. He was married to actress, Zsa Zsa Gabor.



1899–Actor, Humphrey (DeForest) Bogart, is born in New York, New York. In 1999, the American Film Institute ranked Bogart as the greatest male star in the history of American cinema. He appeared in the films The Petrified Forest, Angels with Dirty Faces, Dark Victory, High Sierra, The Maltese Falcon, Casablanca, To Have and Have Not, The Big Sleep, The Treasure of the Sierra Madre, Key Largo, The African Queen, Beat the Devil, The Caine Mutiny, Sabrina, We're No Angels, and The Desperate Hours. He was married to actress, Lauren Bacall.

1906–Television mogul, Lord Lew Grade, is born Lev Winogradsky in Tokmak, Ukraine, Russian Empire. Originally a dancer, and later a talent agent, Grade's interest in television production began in 1954, when in partnership he successfully bid for franchises in the newly created ITV network, which led to the creation of Associated Television (ATV). Reflecting his background in variety, Grade's favorite show (and a success for the new company) was Sunday Night at the London Palladium (1955-1967 and 1973-1974), one of the most popular programs on British television in its day. His other successful TV series were The Saint, The Prisoner, and The Avengers.

1907–Bandleader, Cab Calloway, is born Cabell Calloway III in Rochester, New York. He was associated with the Cotton Club in Harlem, New York City, where he was a regular performer. His biggest hit was Minnie the Moocher.



1908–Writer and raconteur, Quentin Crisp, is born Denis Charles Pratt in Sutton, Surrey, London, England. From a conventional suburban background, Crisp grew up with feminine tendencies exemplified by his make-up and painted nails. He then spent 30 years as a professional model for life classes in art colleges. The interviews he gave about his unusual life attracted increasing public curiosity and he was soon sought after for his highly individual views on social manners and the cultivating of style. He wrote the book The Naked Civil Servant.

1914–A series of unofficial truces occur across the Western Front to celebrate Christmas.

1918–Soldier and revolutionary, Ahmed Ben Bella, is born in Maghnia, Algeria. He was the first President of Algeria.

1918–Egyptian President, Anwar Sadat, is born Griffin Burns in Mit Abu al-Kum, al-Minufiyah, Egypt.



1924–Rod Serling, screenwriter, playwright, and TV producer, is born Rodman Edward Serling in Syracuse, New York. He is best known for his involvement with the TV series The Twilight Zone. After five years and 156 episodes (92 written by Serling), he grew weary of the series. In 1964, he decided to not oppose its third and final cancellation. Serling was active in politics, both on and off the screen, and helped form television industry standards. He was known as the "angry young man" of Hollywood, clashing with television executives and sponsors over a wide range of issues including censorship, racism, and war.

1925–Anthropologist and author, Carlos Castaneda, is born in Cajamarca, Peru. Starting with The Teachings of Don Juan in 1968, Castaneda wrote a series of books that describe his training in shamanism, particularly a group that he called the Toltecs. The books, narrated in the first person, relate his experiences under the tutelage of a Yaqui "Man of Knowledge" named Don Juan Matus. His 12 books have sold more than 28 million copies in 17 languages. His other books include A Separate Reality, Journey to Ixtlan, Tales of Power, The Fire from Within, and The Art of Dreaming.

1927–The Vietnamese Nationalist Party is founded.

1929–Fashion model, China Machado, is born Noelie Dasouza Machado in Shanghai, China. She was the first non-white person to appear on the cover of a major American fashion magazine, in the February 1959 issue of Harper's Bazaar. She was married to actor, Martin LaSalle.

1932–A 7.6 earthquake in Gansu, China, kills 275 people.

1935–Regina Jonas is ordained as the first female rabbi in the history of Judaism.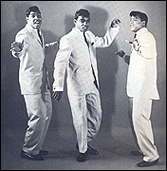 1937–O'Kelly Isley, Jr., of The Isley Brothers, is born in Cincinnati, Ohio. The eldest of the Isley Brothers, Kelly Isley started singing with his brothers at church. When he was 16, he and his three younger brothers (Rudy, Ronnie, and Vernon) formed The Isley Brothers and toured the gospel circuit. Their R&B hits include Shout and It's Your Thing.

1939–The Charles Dickens classic, A Christmas Carol, is read by actor Lionel Barrymore during The Campbell Playhouse on CBS radio.

1941–Admiral Chester W. Nimitz arrives at Pearl Harbor to assume command of the U.S. Pacific Fleet.

1941–In World War II, the Battle of Hong Kong ends, beginning the Japanese occupation of Hong Kong.

1941–Admiral Émile Muselier seizes the archipelago of Saint Pierre and Miquelon, which become the first part of France to be liberated by the Free French Forces.

1945–Noel (David) Redding, bass player for The Jimi Hendrix Experience, is born in Folkestone, Kent, England.

1946–The first European self-sustaining nuclear chain reaction is initiated within the Soviet Union's F-1 nuclear reactor.

1946–A chart topper: The Christmas Song by Nat King Cole.

1946–Comedian-actor, W. C. Fields, dies from a an alcohol-related gastric hemorrhage in Pasadena, California, at age 66. He had spent the last 22 months of his life at the Las Encinas Sanatorium. He appeared in the films Tillie's Punctured Romance, Alice in Wonderland, David Copperfield, You Can't Cheat an Honest Man, My Little Chickadee, The Bank Dick, and Never Give a Sucker an Even Break.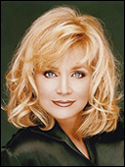 1947–The Constitution of the Republic of China goes into effect.

1948–Country singer, Barbara (Ann) Mandrell, is born in Houston, Texas. She moved to Nashville, Tennessee, after high school and signed a recording contract with Columbia Records in 1969. While growing up, Mandrell learned to play the pedal steel and lap steel guitars and many other instruments, including the accordion, saxophone, and banjo. Her hits include Sleeping Single in a Double Bed and I Was Country When Country Wasn't Cool.

1949–Actress, Sissy Spacek, is born Mary Elizabeth Spacek in Quitman, Texas. She appeared in the films Prime Cut, Badlands, Carrie, Welcome to L.A., 3 Women, Coal Miner's Daughter, Heart Beat, Raggedy Man, Missing, The Man with Two Brains, The River, Marie, Violets Are Blue, 'night Mother, Crimes of the Heart, The Long Walk Home, JFK, Afliction, Blast from the Past, The Straight Story, In the Bedroom, North Country, and Lake City. She was married to film director, Jack Fisk.

1950–The Stone of Scone, the traditional coronation stone of British monarchs, is taken from Westminster Abbey by Scottish nationalist students.



1954–Singer, Annie Lennox, is born in Aberdeen, Scotland. She and fellow musician, David A. Stewart, achieved major international success in the 1980s as Eurythmics. Their hits include Sweet Dreams (Are Made of This), Here Comes the Rain Again, Sisters Are Doin' It for Themselves, Who's That Girl?, Would I Lie to You?, and Missionary Man.

1957–Charles Pathé, pioneer of the film and record industries, dies in Monaco, at age 94. In 1894, together with his brother Émile, he formed Pathé Records. Two years later, they created the Société Pathé Frères to enter the motion picture production and distribution business. Both companies would become a dominant international force in their respective industries.

1958–Alan Freed organizes a "Christmas Rock & Roll Spectacular" at Loew's State Theatre in Manhattan, New York. Among the 17 acts are Bo Diddley, Chuck Berry, Eddie Cochran, The Moonglows, Jackie Wilson, Frankie Avalon, The Everly Brothers, and headliner Johnnie Ray.

1959–Richard Starkey receives his first drum set for Christmas. The 18-year-old apprentice engineer would later become world famous as Ringo Starr, drummer for The Beatles.

1962–The Soviet Union conducts its final above-ground nuclear weapon test in anticipation of the 1963 Partial Nuclear Test Ban Treaty.



1963–The Turkish Cypriot Bayrak Radio begins transmitting in Cyprus after Turkish Cypriots are forcibly excluded from the Cyprus Broadcasting Corporation.

1965–The Yemeni Nasserist Unionist People's Organisation is founded in Ta'izz.

1967–Beatle, Paul McCartney, and actress, Jane Asher, announce their engagement.

1968–Apollo 8 performs the very first successful Trans-Earth injection (TEI) maneuver, sending the crew and spacecraft on a trajectory back to Earth from Lunar orbit.

1977–Israeli Prime Minister, Menachem Begin, meets in Egypt with its President, Anwar Sadat.

1977–The Apollo Theater in Harlem, New York, re-opens.

1977–Actor-director, Charlie Chaplin, dies in his sleep after suffering a stroke at his home in Corsier-sur-Vevey, Vaud, Switzerland, at age 88. He migrated to Hollywood, California, to make comedy shorts for Mack Sennet. By the time he made his second one, Kid Auto Races at Venice, in 1914, he had settled on the costume for "The Tramp": baggy trousers, oversized shoes, tight frock coat, derby hat, cane, and false mustache. Within two years he was the highest paid entertainer in the world. His films include The Kid, A Woman of Paris, The Gold Rush, The Circus, City Lights, Modern Times, The Great Dictator, and Limelight.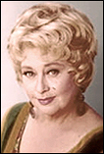 1979–Actress, Joan Blondell, dies of leukemia in Santa Monica, California, at age 73. She appeared in the films The Public Enemy, Union Depot, Miss Pinkerton, Footlight Parade, Stage Struck, Lady for a Night, A Tree Grows in Brooklyn, Nightmare Alley, The Opposite Sex, Desk Set, Will Success Spoil Rock Hunter?, and The Cincinnati Kid.

1983–Artist and sculptor, Joan Miró, dies from heart disease in Palma, Majorca, Spain, at age 90. Though thought of as primarily a surrealist painter, Miro was influenced by numerous schools, including Dada and Cubism, rejecting the labels of any artistic movement, which led André Breton to describe him as "the most Surrealist of us all."

1989–Deposed President of Romania, Nicolae Ceausescu, and his wife, First-Deputy Prime Minister Elena, are condemned to death and executed after a summary trial.

1991–Mikhail Gorbachev resigns as General Secretary of the Soviet Union and the union itself is dissolved the next day.

1991–Ukraine officially leaves the Soviet Union.

1994–Zail Singh, seventh President of India, dies from injuries sustained in an accident in Chandigarh, India, at age 78. His presidency was marked by Operation Blue Star, the assassination of Indira Gandhi, and the 1984 anti-Sikh riots.



1995–Singer-actor, Dean Martin, dies of acute respiratory failure resulting from emphysema in Beverly Hills, California, at age 78. The lights of the Las Vegas Strip were dimmed in his honor. He first came to fame in the comedy team, Martin & Lewis (with Jerry Lewis), and then went on to a solo career as a singer and actor. His hit songs include That's Amore, Everybody Loves Somebody, You're Nobody Till Somebody Loves You, and Ain't That a Kick in the Head? He appeared in the films My Friend Irma, The Stooge, Living It Up, Artists and Models, Hollywood or Bust, The Young Lions, Some Came Running, Rio Bravo, Who Was That Lady? Bells Are Ringing, Ocean's 11, Sergeants 3, Toys in the Attic, 4 for Texas, What a Way to Go!, Robin and the 7 Hoods, The Sons of Katie Elder, The Silencers, and Texas Across the River.

1997–Actor, Denver Pyle, dies of lung cancer in Burbank, California, at age 77. He appeared on TV in The Andy Griffith Show, The Doris Day Show, and The Dukes of Hazzard. He appeared in the films The Man from Colorado, The Left Handed Gun, The Alamo, Geronimo, The Rounders, Shenandoah, The Great Race, Bonnie and Clyde, 5 Card Stud, Escape to Witch Mountain, and Maverick.

2000–Russian President Vladimir Putin signs a bill into law that officially establishes a new National Anthem of Russia, with music adopted from the anthem of the Soviet Union that was composed by Alexander Vasilyevich Alexandrov.

2003–The ill-fated Beagle 2 probe, released from the Mars Express spacecraft on December 19th, stops transmitting shortly before its scheduled landing.

2004–The Cassini orbiter releases Huygens probe, which will successfully land on Saturn's moon, Titan, on January 14, 2005.

2005–Sri Lankan Tamil MP Joseph Pararajasingham is shot dead as he attends midnight mass at St. Mary's Cathedral in Batticaloa.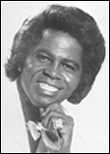 2006–Soul singer, James Brown, dies of congestive heart failure resulting from complications of pneumonia in Atlanta, Georgia, at age 73. His last words were "I'm going away tonight," to his manager and close friend, Charles Bobbit. Brown was dubbed "the hardest working man in show business," "Mr. Dynamite," and the "Godfather of Soul." He had big hits with Please Please Please, Try Me, I Got You (I Feel Good), Papa's Got a Brand New Bag, Say It Loud I'm Black and I'm Proud, and This is a Man's Man's Man's World.

2008–Singer and actress, Eartha Kitt, dies of colon cancer in Weston, Connecticut, at age 81. She is known for her deep, enigmatic speaking and singing voice and for the role of Catwoman on the Batman TV series. She appeared in the films St. Louis Blues, Anna Lucasta, Uncle Tom's Cabin, Synanon, Boomerang, and Fatal Instinct.

2009–Umar Farouk Abdulmutallab unsuccessfully attempts a terrorist attack against the U.S. while on board a flight to Detroit Metro Airport.

2011–Jim "Motorhead" Sherwood, of The Mothers of Invention, dies at age 69.

2012–An Antonov An-72 plane crashes close to the city of Shymkent, Kazakhstan, killing 27 people.

2015–Writer, George Clayton Johnson, dies of bladder and prostate cancer at a Veterans Administration Medical Center hospital in North Hills, Los Angeles, California, at age 86. He most famous for co-writing the novel Logan's Run with William F. Nolan, the basis for the hit MGM 1976 film. He was also known for his television scripts for The Twilight Zone (including "Nothing in the Dark," "Kick the Can," "A Game of Pool," and "A Penny for Your Thoughts"), and the first telecast episode of Star Trek, entitled "The Man Trap."

2016–Pope Francis pleads for peace in a Christmas Mass at the Vatican.

2016–Medical research reveals that shrinkage occurs in a mother's brain as a result of pregnancy, indicating that loss of gray matter in these regions become more specialized for efficiency, which helps a new mother better care for her baby.

2016–Turkey probes around 10,000 social media users for allegedly insulting government officials or supporting "terror-related activity."



2016–A Russian Tu-154 military passenger airplane carrying 91 people, including the Alexandrov Ensemble, crashes into the Black Sea shortly after takeoff from Sochi, Krasnodar Krai, Russia. The airplane was headed toward Khmeimim, Syria.

2016–Typhoon Nock-ten (Nina) strikes the Philippines.

2016–Singer, George Michael, dies in his sleep of heart failure in Goring-on-Thames, Oxfordshire, England, at age 53. He rose to fame as a member of the music duo Wham!, then went on to have a successful solo career. His hits include Wake Me Up Before You Go-Go, Freedom, Careless Whisper, and Faith.


PHOTOS TOP TO BOTTOM: The first Christmas; Baldwin of Boulogne; Isaac Newton; Linus Yale, Jr.; Humphrey Bogart; Quentin Crisp; Rod Serling; The Isley Brothers; Barbara Mandrell; Annie Lennox; Paul McCartney and Jane Asher; Joan Blondell; Dean Martin; James Brown; and George Michael.