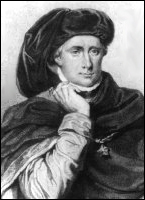 311–Roman Emperor, Diocletian, dies in Aspalathos (present-day Split, Croatia) at age 66.

915–Pope John X crowned Berengar I of Italy as Holy Roman Emperor.

1154–Pope Anastasius IV dies in Rome, Papal States, Holy Roman Empire, at age 81.

1368–Charles VI of France is born in Paris, France. Charles VI was only 11 years old when he inherited the throne in the midst of the Hundred Years' War. The government was entrusted to his four uncles: Philip the Bold, Duke of Burgundy; John, Duke of Berry; Louis I, Duke of Anjou; and Louis II, Duke of Bourbon. Although the royal age of majority was fixed at 14, the dukes maintained their grip on Charles until he took power at the age of 21.

1447–Ottoman sultan, Bayezid II, is born Bayezid bin Mehmed in the Ottoman Empire. He was the eldest son and successor of Mehmed II, ruling as Sultan of the Ottoman Empire from 1481 to 1512.

1533–Vasili III of Russia dies from an absess in his hip in Moscow, Grand Duchy of Moscow, at age 54.

1586–Sir Thomas Herriot introduces potatoes from Colombia to England.

1616–Mathematician and cryptographer, John Wallis, is born in Ashford, Kent, England. He is given partial credit for the development of infinitesimal calculus. Between 1643 and 1689, he served as chief cryptographer for Parliament and, later, the Royal Court. He is credited with introducing the symbol&Mac176; for infinity. He similarly used 1/&Mac176; for an infinitesimal.

1706–Countess Emilie Juliane of Barby-Mühlingen dies in Rudolstadt, Germany, at age 69. She was the most productive of German female hymn-writers, with 600 hymns being attributed to her.

1775–The USS Alfred becomes the first vessel to fly the Grand Union Flag (the precursor to the Stars and Stripes), as the flag is hoisted by John Paul Jones.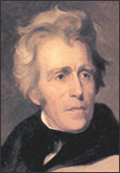 1799–During the War of the Second Coalition, Austrian Lieutenant Field Marshal Anton Sztáray defeats the French at Wiesloch.

1800–In the United States presidential election, the Elector College casts votes for President and Vice President that result in a tie between Thomas Jefferson and Aaron Burr.

1800–During the War of the Second Coalition, French General Moreau defeats the Archduke John of Austria near Munich, Germany. Coupled with First Consul Napoleon Bonaparte's earlier victory at Marengo, this will force the Austrians to sign an armistice and end the war.

1818–Illinois becomes the 21st state in the United States of America.

1828–Andrew Jackson is elected the 7th President of the United States.

1834–The Zollverein (German Customs Union) begins the first regular census in Germany.

1842–Philanthropist and activist, Phoebe Hearst, is born Phoebe Elizabeth Apperson in Franklin County, Missouri. At the age of 19, she married George Hearst, who later became a U.S. Senator. Soon after their marriage on June 15, 1862, the couple moved to San Francisco, California, where Phoebe gave birth to their only child, William Randolph Hearst.

1842–Businessman, Charles Alfred Pillsbury, is born in Warner, New Hampshire. He founded the Pillsbury Company and created the brand "Pillsbury's Best." It was claimed that "Pillsbury's Best" was the finest flour in the world, and its production techniques allowed Pillsbury to capture the market demanding high-quality flour.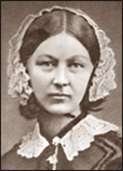 1854–More than 20 gold miners at Ballarat, Victoria, Australia, are killed by state troopers in an uprising over mining licences.

1854–Florence Nightingale and a staff of 38 nurses are sent to the Crimean War.

1854–In the Battle of the Eureka Stockade, more than 20 gold miners are killed by state troopers in an uprising over mining licenses in Ballarat, Victoria, Australia.

1879–Physician and politician, Donald Matheson Sutherland, is born in Canada. He was the fifth Canadian Minister of National Defence.

1884–Lawyer and politician, Rajendra Prasad, is born in Ziradei, Bengal Presidency, British India (present-day Bihar). He was the first President of the Republic of India.

1887–Politician, Prince Naruhiko Higashikuni, is born in Kyoto, Japan. He was the 43rd Prime Minister of Japan.

1888–Physicist, Carl Zeiss, dies of natural causes in Jena, German Empire, at age 72. He was a maker of optical instruments who made contributions to lens manufacturing that have aided the modern production of lenses.

1894–Poet, Robert Louis Stevenson, dies suddenly of apoplexy in Vailima, Samoan Islands, at age 44. He is best known for his classic novels Treasure Island, Kidnapped, and Dr. Jekyll and Mr. Hyde.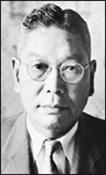 1898–The Duquesne Country and Athletic Club defeated an all-star collection of early football players 16-0, in what is considered to be the very first all-star game for professional American football.

1899–Politician, Hayato Ikeda, is born in Takehara, Japan. He was the 58th, 59th, and 60th Prime Minister of Japan from July 19, 1960 to November 9, 1964. He was the last Prime Minister born in the 19th century.

1901–In a State of the Union message, President Theodore Roosevelt asks the U.S. Congress to curb the power of trusts "within reasonable limits."

1902–Politician, Prudente de Morais, dies in Piracicaba, São Paulo, Brazil, at age 61. He was the third President of Brazil. He is known as the first civilian president of the country, the first to be elected by direct popular ballot under the permanent provisions of Brazil's 1891 Constitution, and the first to serve his term in its entirety.

1904–The Jovian moon, Himalia, is discovered by Charles Dillon Perrine at California's Lick Observatory.

1905–Editor, John Bartlett, dies in Cambridge, Massachusetts, at age 85. He is best known for his compiled book Bartlett's Familiar Quotations. It is a reference work that is the longest-lived and most widely distributed collection of quotations. The book was first issued in 1855, and is currently in its 18th edition, which was published in 2012. It has been continually revised and reissued for a century since John Bartlett's death.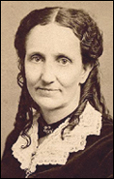 1910–Neon lights are first displayed in public at the Paris Auto Show in Paris, France.

1910–Mary Baker Eddy dies of pneumonia in Newton, Massachusetts, at age 89. She was the founder of Christian Science, a new religious movement in the United States in the latter half of the 19th century. Eddy wrote the movement's textbook, Science and Health with Key to the Scriptures, and founded the Church of Christ, Scientist in 1879. She also founded the Christian Science Publishing Society, which continues to publish a number of periodicals, including The Christian Science Monitor (founded in 1908). Currently, there are 1,700 Christian Science churches in 76 countries.

1912–Bulgaria, Greece, Montenegro, and Serbia (the Balkan League), sign an armistice with the Ottoman Empire, temporarily halting the First Balkan War.

1919–After nearly 20 years of planning and construction, including two collapses causing 89 deaths, the Quebec Bridge opens to traffic in Canada.

1919–Impressionist painter, Auguste Renoir, dies in Cagnes-sur-Mer, Provence-Alpes-Côte d'Azur, France, at age 78. He was a prolific artist, leaving a legacy of several thousand paintings.

1920–Following more than a month of the Turkish-Armenian War, the Turkish dictated Treaty of Alexandropol is concluded.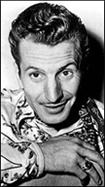 1922–The first successful technicolor film, The Toll of the Sea, premieres at the Rialto Theatre in New York City.

1925–George Gershwin's, Concerto in F, has its world premiere at Carnegie Hall, with the composer at the piano.

1925–Country singer, Ferlin Husky, is born in Cantwell (present-day Park Hills), St. Francois County, Missouri. He had two dozen "Top 20" hits on the Billboard country charts between 1953 and 1975. His hits include Gone and Wings of a Dove.

1926–Businessman, Charles Edward Ringling, dies in Sarasota Bay, Florida, at age 63. He co-founded the Ringling Brothers Circus.

1927–The first Laurel and Hardy film, Putting Pants on Philip, is released.

1927–Singer, Andy Williams, is born Howard Andrew Williams in Wall Lake, Iowa. He hosted The Andy Williams Show, a TV variety show, from 1962 to 1971, and numerous TV specials. His hits include Are You Sincere?, Lonely Street, Stranger on the Shore, Can't Get Used to Losing You, Charade, Dear Heart, and It's the Most Wonderful Time of the Year. He was married to singer, Claudine Longet.

1928–Politician, Muhammad Habibur Rahman, is born in Murshidabad, Bengal Presidency, British India (present-day West Bengal, India). He was the Prime Minister of Bangladesh in 1996.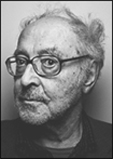 1929–Britain's Gramophone Company Ltd. buys a house at 3 Abbey Road in London, England. The residence is later converted into the famous Abbey Road studios, where The Beatles and other renowned musicians would record.

1930–Filmmaker, Jean-Luc Godard, is born in Paris, France. Godard, who once said, "All you need for a movie is a gun and a girl," was one of the most influential filmmakers of the 20th century, introducing many techniques that have since become standard fare: jump cuts, hand-held camera work, unusual camera angles, and improvised dialogue. Asked by a fellow filmmaker if he would at least admit that a film should have a beginning, middle, and end, Godard replied, "Yes, but not necessarily in that order." In 1959, he produced his first feature film, based on an idea by Francois Truffaut: the film was Breathless. It was to be his only commercial success. Godard's influence can be seen in the work of many other directors, including Robert Altman, Martin Scorsese, Wim Wenders, and Quentin Tarantino.

1931–Alka Seltzer goes on sale. "Pop pop, fizz fizz, oh what a relief it is!"

1931–Singer and actress, Jaye P. Morgan, is born Mary Margaret Morgan in Mancos, Colorado.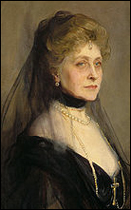 1935–Princess Victoria of the United Kingdom dies in Coppins, Buckinghamshire, England, at age 67. She was a member of the British Royal Family, the fourth child and second daughter of King Edward VII and Queen Alexandra, and the younger sister of King George V.

1938–Alfred Lennon and Julia Stanley, John Lennon's parents, are married at the Mount Pleasant Register Office, Liverpool, England.

1939–Princess Louise, Duchess of Argyll, dies at Kensington Palace in London, England, at age 91. She was the sixth child and fourth daughter of Queen Victoria and Prince Albert.

1944–In the Greek Civil War, fighting breaks out in Athens between the ELAS and government forces supported by the British Army.

1944–Prince Andrew of Greece and Denmark dies of heart failure and arterial sclerosis at the Metropole Hotel in Monte Carlo, Monaco, at age 62.

1947–Tennessee Williams' A Streetcar Named Desire opens at New York's Ethel Barrymore Theater, for 855 performances.

1948–Ozzy Osbourne, of Black Sabbath, is born John Michael Osbourne in Aston, Birmingham, England. He rose to prominence in the early 1970s as the lead vocalist of the band, widely considered to be the first heavy metal band. Osbourne was fired from Black Sabbath in 1979, and has since had a successful solo career, releasing 11 studio albums. He is known as the "Godfather of Heavy Metal."

1949–Actress, Heather Menzies, is born in Toronto, Ontario, Canada. She appeared in the films The Sound of Music, Hawaii, How Sweet It Is!, The Computer Wore Tennis Shoes, Sssssss, Piranha, and Endangered Species. She was married to actor, Robert Urich.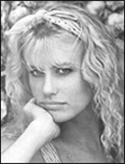 1949–Mickey Thomas, of Jefferson Starship and Starship, is born John Michael Thomas in Cairo, Georgia. He also sang with The Elvin Bishop Group, who had a big hit with I Fooled Around and Fell in Love.

1959–The current flag of Singapore is adopted, six months after Singapore becomes self-governing within the British Empire.

1960–The musical Camelot debuts at the Majestic Theatre on Broadway.

1960–Actress, Daryl (Christine) Hannah, is born in Chicago, Illinois. She appeared in the films Blade Runner, Summer Lovers, Reckless, Splash, The Pope of Greenwich Village, The Clan of the Cave Bear, Legal Eagles, Roxanne, Wall Street, Crimes and Misdemeanors, Steel Magnolias, Grumpy Old Men, Attack of the 50 Foot Woman, Dancing at the Blue Iguana, Cowboy Up, and Kill Bill 1 & 2.

1960–Actress, Julianne Moore, is born Julie Anne Smith in Fort Bragg, North Carolina. She appeared in the films The Hand That Rocks the Cradle, Body of Evidence, Benny & Joon, Short Cuts, Nine Months, Surviving Picasso, Boogie Nights, The Big Lebowski, The Hours, Next, I'm Not There, and The Hunger Games Parts 1 & 2.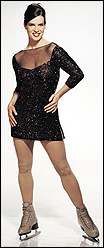 1964–Police arrest over 800 students at the University of California in Berkeley, following their takeover and sit-in at the administration building in protest of the UC Regents' decision to forbid protests on UC property.

1965–Blues singer, Ray Charles, is convicted of possession of heroin and marijuana. He is given a five-year suspended sentence and fined $10,000.

1965–The Beatles LP, Rubber Soul, is released in the U.K. It is The Beatles sixth album.

1965–Figure skater, Katarina Witt, is born in Staaken, East Germany, outside of West Berlin (present-day Berlin). She won two Olympic gold medals for East Germany, first at the 1984 Sarajevo Olympics, and the second at the Calgary Olympics in 1988. Witt is a four-time World champion (1984, 1985, 1987, and 1988) and twice World silver medalist (1982 and 1986).

1966–The Monkees perform their first live concert in Honolulu, Hawaii.

1967–At Groote Schuur Hospital in Cape Town, South Africa, a transplant team, headed by Christiaan Barnard, carries out the first heart transplant on a human (53-year-old Louis Washkansky).

1968–NBC-TV airs the "Elvis" comeback special.

1968–Actor, Brendan (James) Fraser, is born in Indianapolis, Indiana. He appeared in the films Dogfight, Encino Man, School Ties, With Honors, Airheads, Mrs. Winterbourne, Still Breathing, Gods and Monsters, Blast from the Past, and Crash.

1969–John Lennon is asked to play the part of Christ in the Tim Rice/Andrew Lloyd Webber musical, Jesus Christ Superstar, to be performed in St. Paul's Cathedral. The offer is withdrawn the following day.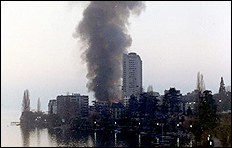 1971–The Montreux Casino in Switzerland burns to the ground during a show by Frank Zappa and the Mothers of Invention. The incident is immortalized by Deep Purple in their song Smoke on the Water.

1971–Pakistan launches a pre-emptive strike against India and a full-scale war begins claiming hundreds of lives.

1973–Pioneer 10 sends back the first close-up images of Jupiter.

1976–In Kingston, Jamaica, a group of gunmen burst into Bob Marley's house and begin shooting. Marley, his wife Rita, and his band manager are in the house at the time but aren't hurt.

1977–A chart topper: Mull of Kintyre by Wings.

1979–Ayatollah Ruhollah Khomeini becomes the first Supreme Leader of Iran.

1979–Eleven fans of The Who are trampled to death in the rush to gain admittance for general or unreserved seats to the band's concert at Riverfront Coliseum in Cincinnati, Ohio. They died when the doors were opened and the mob waiting outside mad a stampeded to get inside. Multiple suits are filed by families of the deceased and festival seating itself is universally blamed for the tragedy.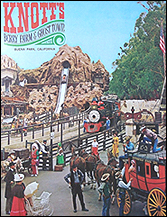 1980–Bernadine Dohrn, a former leader of the radical Weather Underground, surrenders to authorities in Chicago, Illinois, after more than a decade as a fugitive.

1980–Photographer, Annie Leibovitz, conducts a photo session with John Lennon and Yoko Ono at their Dakota apartment in New York City.

1980–Child actress, Anna Chlumsky, is born in Chicago, Illinois. She appeared in the films Uncle Buck, My Girl 1 & 2, and Trading Mom.

1981–Child actor, Brian Bonsall, is born Brian Eric Bonsall in Torrance, California. He is best known for the role of the youngest child on the sitcom Family Ties.

1981–Farmer, Walter Knott, dies in Buena Park, California, at age 91. He founded Knott's Berry Farm. The Knott family no longer owns the theme park: it was sold to the Cedar Fair Entertainment Company. The J.M. Smucker Co. now owns the "Knott's Berry Farm" brand of jam and jelly.

1982–A soil sample is taken from Times Beach, Missouri, that will be found to contain 300 times the safe level of dioxin.

1984–A methyl isocyanate leak from a Union Carbide pesticide plant in Bhopal, India, kills more than 3,800 people and injures 150,000 to 600,000 others, in one of the worst industrial disasters in history.

1984–BBC2 television broadcasts a special documentary about Ivan Vaughan's struggle against Parkinson's disease. Vaughan was one of the original Quarry Men, and it is he who introduced John Lennon to Paul McCartney.

1989–In a meeting off the coast of Malta, U.S. President George H.W. Bush and Soviet leader Mikhail Gorbachev release statements indicating that the Cold War between NATO and the Soviet Union may be coming to an end.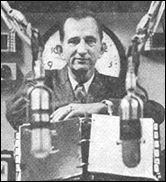 1989–Businessman, Connie B. Gay, dies of cancer in McLean, Virginia, at age 75. He is credited for coining the country music genre, which had previously been called hillbilly music. Gay was the founding president of the Country Music Association (CMA) and co-founder of the Country Music Hall of Fame and Museum.

1992–The Greek oil tanker, Aegean Sea, carrying 80,000 tons of crude oil, runs aground in a storm while approaching A Coruña, Spain, and spills much of its cargo.

1992–A test engineer for Sema Group uses a personal computer to send the world's first text message via the Vodafone network to the phone of a colleague.

1994–The PlayStation is released in Japan.

1994–Activist, Elizabeth Glaser, dies from complications of AIDS in Los Angeles, California, at age 47. She was married to actor, Paul Michael Glaser. She contracted HIV very early in the modern AIDS epidemic, after receiving an HIV-contaminated blood transfusion while giving birth in 1981. Like other HIV-infected mothers, Glaser unknowingly passed the virus to her infant daughter, Ariel, through breastfeeding. Ariel was born in 1981, and died in 1988. The Glasers' son, Jake, born in 1984, contracted HIV from his mother in utero, but has lived into adulthood: he remains relatively healthy due to a mutation of the CCR5 gene that protects his white blood cells.

1997–In Ottawa, Canada, representatives from 121 countries sign the Ottawa Treaty prohibiting manufacture and deployment of anti-personnel landmines. The United States, People's Republic of China, and Russia do not sign the treaty.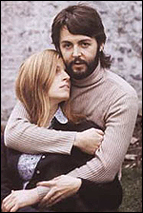 1999–NASA loses radio contact with the Mars Polar Lander moments before the spacecraft enters the Martian atmosphere

1999–Six firefighters are killed in the Worcester Cold Storage and Warehouse fire in Worcester, Massachusetts.

1999–During an interview, Sir Paul McCartney reveals that he drank heavily after The Beatles disbanded in 1970. Describing the band's break-up and its aftermath as "one of the worst points in his life," McCartney credits his late wife, Linda, for helping him overcome his depression and his dependence upon alcohol. McCartney also states that he and John Lennon had resolved their differences prior to Lennon's murder in December 1980: "Thankfully for me, we were really good friends by the time he died. I would hate to have left it on that other note."

1999–Actress, Madeline Kahn, dies of ovarian cancer in New York, New York, at age 57. She appeared in the films What's Up, Doc?, Paper Moon, Blazing Saddles, Young Frankenstein, At Long Last Love, High Anxiety, First Family, History of the World Part 1, Yellowbeard, Clue, Betsy's Wedding, and Nixon.

2001–The Harrison family calls for one minute of meditation in honor of the memory of George Harrison at 1:30 p.m. Pacific time (the time of his passing on November 29th).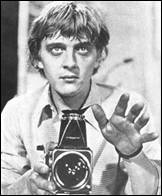 2003–Actor, David Hemmings, dies of a heart attack on the film set of Blessed in Bucharest, Romania, at age 62. He appeared in the films Sink the Bismark!, Play It Cool, Some People, Live It Up!, The System, Be My Guest, Blowup, Camelot, Barbarella, The Best House in London, The Walking Stick, Unman, Wittering and Zigo, The Love Machine, Juggernaut, Man, Woman and Child, Gladiator, Last Orders, and The League of Extraordinary Gentlemen.

2005–XCOR Aerospace makes the first manned rocket aircraft delivery of U.S. Mail in Kern County, California.

2007–Winter storms cause the Chehalis River to flood many cities in Lewis County, Washington, closing a 20-mile portion of Interstate 5 for several days. At least eight deaths and billions of dollars in damages are blamed on the floods.

2009–A suicide bombing at a hotel in Mogadishu, Somalia, kills 25 people, including three ministers of the Transitional Federal Government.

2012–Typhoon Bopha makes landfall in the Philippines, killing 475 people.

2012–In Northern Ireland, 15 police officers are injured during rioting at Belfast City Hall, following a vote to change Belfast City Council's policy on flying the union flag.

2014–The Japanese space agency, JAXA, launches the space explorer Hayabusa 2 from the Tanegashima Space Center on a six-year round trip mission to collect rock samples off an asteroid.

2014–Ian McLagan, of Small Faces, Faces, and The New Barbarians, dies from a stroke in Austin, Texas, at age 69.

2015–E.U. ministers discuss suspending the Schengen passport-free travel zone for two years, on the basis that the migrant crisis has exposed "serious deficiencies" at the Greek border that endanger the overall area. And the Swedish government wants to be able to close the Øresund Bridge connecting Sweden to Denmark if the country's record refugee influx continues.

2015–Russia begins deliveries of its S-300 air defense systems to Iran.

2015–South African athlete, Oscar Pistorius, is convicted of the murder of girlfriend, Reeva Steenkamp, on appeal and faces a minimum of 15 years in prison.



2015–An Illinois circuit court, in an emergency order, rules Chicago authorities must notify journalists and activists before they destroy decades of records related to police misconduct.

2015–Scott Weiland, of Stone Temple Pilots, dies of cardiac arrest in Bloomington, Minnesota, at age 48. Weiland's onstage persona was flamboyant and chaotic and he was constantly changing his appearance and vocal style, as well as his use of a megaphone in concert for vocal effect.

2016–At least three first responders are injured, battling a 10-alarm fire that has spread to seven buildings in Cambridge, Massachusetts.

2016–An Indonesian police plane, reportedly carrying 13 people, goes missing near Singapore on route to Batam.

2017–Venezuelan President Nicolás Maduro announces the creation of the petro cryptocurrency in a bid to ease the country's ongoing socioeconomic crisis.

2017–An attempt is made to partially implode the Pontiac Silverdome, in Detroit, Michigan. It is the former home of the NFL's Detroit Lions and the NBA's Detroit Pistons. Approximately 10% of the explosives do not detonate, and this part of the planned demolition fails.


PHOTOS TOP TO BOTTOM: Charles VI of France; Andrew Jackson; Florence Nightingale; Hayato Ikeda; Mary Baker Eddy; Ferlin Husky; Jean-Luc Godard; Princess Victoria of the United Kingdom; Daryl Hannah; Katarina Witt; The Montreux Casino in Switzerland burns to the ground; Knotts Berry Farm; Connie B. Gay; Paul and Linda McCartney; David Hemmings in a scene from Blowup; and Scott Weiland.