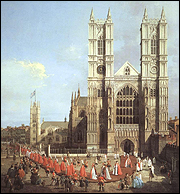 418–Pope Boniface I is elected.

457–Majorian is acclaimed Emperor of the Western Roman Empire and recognized by Emperor Leo I the Thracian.

484–Alaric II succeeds his father Euric and becomes king of the Visigoths. He establishes his capital at Aire-sur-l'Adour (Southern Gaul).

893–An earthquake destroys the city of Dvin, Armenia.

1065–Westminister Abbey is consecrated in London, England.

1164–Emperor Rokujo of Japan is born. He was made Crown Prince before his first birthday, and was enthroned at the age of 8 months.

1308–The reign of Emperor Hanazono of Japan begins.

1503–Italian ruler, Piero the Unfortunate, dies from drowning in the Garigliano River, Papal States, at age 32.

1612–Galileo Galilei becomes the first astronomer to observe the planet Neptune, although he mistakenly catalogues it as a fixed star.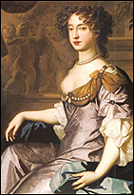 1694–Mary II of England dies of smallpox at Kensington Palace in London, England, at age 32. She was joint Sovereign of England, Scotland, and Ireland with her husband, William III and II, from 1689 until her death. William and Mary, both Protestants, became king and queen regnant, respectively, following the Glorious Revolution, which resulted in the deposition of her Roman Catholic father, James II and VII.

1734–Scottish criminal, Rob Roy MacGregor, dies in his house at Inverlochlarig Beg, Balquhidder, Scotland. He became a folk hero and has been called "The Scottish Robin Hood." As a legend in his own lifetime, George I was moved to issue a pardon for his crimes just as he was about to be transported to the colonies.

1757–Princess Caroline of Great Britain dies unmarried and childless at St. James's Palace, London, England, at age 44. She was buried at Westminster Abbey.

1768–King Taksin's coronation is achieved through conquest as a King of Thailand and establishes Thonburi as a capital.

1795–Construction of Yonge Street, formerly recognized as the longest street in the world, begins in York, Upper Canada (present-day Toronto).

1832–John C. Calhoun becomes the first Vice President of the United States to resign.

1835–In Florida, Osceola leads his Seminole warriors into the Second Seminole War against the U.S. Army.

1836–South Australia and Adelaide are founded.

1836–Spain recognizes the independence of Mexico with the signing of the Santa María-Calatrava Treaty.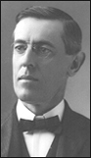 1846–Iowa becomes the 28th state of the United States of America.

1856–(Thomas) Woodrow Wilson, the 28th President of the United States, is born in Staunton, Virginia. As President, Wilson was a leading force in the Progressive Movement, bolstered by his Democratic Party's winning control of both the White House and the U.S. Congress in 1912.

1867–The United States claims Midway Atoll, the first territory annexed outside Continental limits.

1869–William Finley Semple, of Mt. Vernon, Ohio, invents chewing gum.

1879–The central part of the Tay Rail Bridge in Dundee, Scotland, collapses as a train passes over it, killing 75 people.

1885–The Indian National Congress, a political party of India, is founded in Bombay Presidency, British India.

1895–Wilhelm Röntgen publishes a paper detailing his discovery of a new type of radiation, which later will be known as x-rays.

1895–In France, the Lumière brothers perform for their first paying audience at the Grand Cafe in Boulevard des Capucines.

1902–The Syracuse Athletic Club defeats the New York Philadelphians, 5-0, in the first indoor professional football game, held at Madison Square Garden in New York City.

1903–Pianist, Earl "Fatha" Hines, is born Earl Kenneth Hines in Duquesne, Pennsylvania. He was an American jazz pianist and bandleader. He influenced a host of musicians by playing octaves with his right hand, while his left hand played the song's rhythm. Count Basie called Hines, "The greatest piano player in the world."



1908–A 7.2 earthquake rocks Messina, Sicily killing over 75,000 people.

1908–Actor, Lew Ayres, is born Lewis Frederick Ayres III in Minneapolis, Minnesota. He appeared in the films All Quiet on the Western Front, State Fair, Young Dr. Kildare, Maisie Was a Lady, The Dark Mirror, Johnny Belinda, Donovan's Brain, Advise & Consent, The Carpetbaggers, and Battle for the Planet of the Apes. He was married to actress, Ginger Rogers.

1912–The first municipally owned streetcars take to the streets in San Francisco, California.

1914–Pops Staples, of The Staple Singers, is born Roebuck Staples in Winona, Mississippi. A pivotal figure in gospel music in the 1960s and 1970s, he was a songwriter, guitarist, and singer. He was the patriarch of The Staple Singers, which included his son Pervis and daughters Mavis, Yvonne, and Cleotha. The group's hits include Respect Yourself and I'll Take You There.

1918–Constance Markievicz, while detained in Holloway prison, becomes the first woman to be elected MP to the British House of Commons.

1921–Musician and impresario, Johnny Otis, is born Ioannis Alexandres Veliotes in Vallejo, California. A seminal influence on American R&B and rock and roll, Otis discovered Little Esther, Big Mama Thornton, Jackie Wilson, Little Willie John, Hank Ballard, and Etta James. He is commonly referred to as the "Godfather of Rhythm and Blues."



1922–Entrepreneur, Stan Lee, is born Stanley Martin Lieber in New York, New York. He is a comic book writer, editor, publisher, media producer, and former president and chairman of Marvel Comics. Lee co-created Spider-Man, the Hulk, the Fantastic Four, Iron Man, Thor, the X-Men, and many other fictional characters for comics during the 1960s.

1931–Actor, Martin (Sam) Milner, is born in Detroit, Michigan. He his best known for his starring roles in the TV shows Route 66 and Adam-12. He appeared in the films Life with Father, Sands of Iwo Jima, Halls of Montezuma, Belles on Their Toes, Springfield Rifle, Dial M for Murder, The Long Gray Line, Mister Roberts, Pete Kelly's Blues, Francis in the Navy, Sweet Smell of Success, Desk Set, Gunfight at the O.K. Corral, Too Much, Too Soon, Majorie Morningstar, Compulsion, 13 Ghosts, Sex Kittens Go to College, and Valley of the Dolls.

1932–Singer-songwriter, Dorsey Burnette, is born Dorsey William Burnett, Jr. in Memphis, Tennessee. His songs include Tall Oak Tree and Dreamin'. His younger brother was singer, Johnny Burnette. His son is musician, Billie Burnette.

1932–Actress, Nichelle Nichols, is born Grace Dell Nichols in Robbins, Illinois. She is best known for the role of Lt. Uhura on the TV series Star Trek. She sang with Duke Ellington and Lionel Hampton before turning to acting. She appeared in the films Porgy and Bess, Made in Paris, Mister Buddwing, Star Trek: The Motion Picture, The Supernaturals, and Are We There Yet?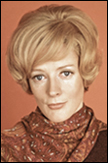 1934–Director, producer, and screenwriter, Herb Gardner, is born Herbert George Gardner in Brooklyn, New York. His films include The Goodbye People, I'm Not Rappaport, A Thousand Clowns, Who Is Harry Kellerman and Why Is He Saying Those Terrible Things About Me?, and Thieves.

1934–Actress, Maggie Smith, is born Margaret Nathalie Smith in Romford, Essex, England. Smith has been seen in over 50 films and is one of Britain's most recognizable actresses. She appeared in the films The Pumpkin Eater, Othello, Young Cassidy, The Prime of Miss Jean Brodie, Travels with My Aunt, Love and Pain and Whole Damn Thing, Murder by Death, Death on the Nile, California Suite, Quartet, A Private Function, A Room with a View, The Secret Garden, Tea with Mussolini, Gosford Park, Harry Potter and the Philosopher's Stone, and The Best Exotic Marigold Hotel.

1937–Pianist and composer, Maurice Ravel, dies in Paris, France, at age 62. The exact nature of his illness is unknown. Experts have suggested that he may have been suffering from frontotemporal dementia, Alzheimer's disease, or Creutzfeldt-Jakob disease. In the 1920s and 1930s, Ravel was internationally regarded as France's greatest living composer. As a slow and painstaking worker, Ravel composed fewer pieces than many of his contemporaries. Among his works to enter the repertoire are pieces for piano, chamber music, two piano concertos, ballet music, two operas, and eight song cycles. His best known work is Bolero.

1941–Operation Anthropoid begins, as the plot to assassinate high-ranking Nazi officer, Reinhard Heydrich.

1943–After eight days of brutal house-to-house fighting, the Battle of Ortona concludes with the victory of the 1st Canadian Infantry Division over the German 1st Parachute Division, and the capture of the Italian town of Ortona.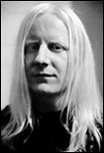 1943–Child actor, Billy Chapin, is born William McClellan Chapin in Los Angeles, California. He appeared in the films Affair with a Stranger, The Kid from Left Field, Naked Alibi, There's No Business Like Show Business, Violent Saturday, The Night of the Hunter, and Tension at Table Rock. His sister was child actress, Lauren Chapin.

1944–Maurice Richard becomes the first player to score eight points in one game of National Hockey League (NHL) ice hockey.

1946–Rocker, Edgar (Holland) Winter, is born in Beaumont, Texas. His success peaked in the 1970s with his band, The Edgar Winter Group, and their popular songs Frankenstein and Free Ride. He is the younger brother of rock musician, Johnny Winter: both of them were born albino.

1948–The DC-3 airliner NC16002 disappears 50 miles south of Miami, Florida.

1950–Hugh (John) McDonald, of Bon Jovi, is born in Philadelphia, Pennsylvania. He has worked with Bon Jovi in the studio since its inception and has been their bassist since original bassist Alec John Such's departure in 1994.

1953–Pianist, Richard Clayderman, is born Philippe Pagès in France. Clayderman has recorded over 1,300 melodies, and has created a new romantic style through a repertoire that combines his trademark originals with classics and pop standards. As of 2006, his record sales number at approximately 150 million, and he has earned 267 gold and 70 platinum albums.



1954–Actor, Denzel Washington, is born Denzel Hayes Washington, Jr. in Mount Vernon, New York. He appeared in the films Carbon Copy, A Soldier's Story, Power, Cry Freedom, Glory, Mo' Better Blues, Mississippi Masala, Malcolm X, Much Ado About Nothing, The Pelican Brief, Philadelphia, Crimson Tide, Devil in a Blue Dress, Courage Under Fire, John Q., and Unstoppable.

1956–Chin Peng, David Marshall, and Tunku Abdul Rahman meet in Baling, Malaya, to try and resolve the Malayan Emergency situation.

1958–The Baltimore Colts defeat the New York Giants in the first ever National Football League (NFL) sudden death overtime game at Yankee Stadium in New York.

1963–The New Yorker magazine publishes an interview with The Beatles' manager, Brian Epstein. It's the first serious press The Beatles have received in the United States.

1971–Pianist, composer, and conductor, Max Steiner, dies of congestive heart failure in Hollywood, California, at age 83. His work in film includes King Kong, Little Women, Flying down to Rio, Of Human Bondage, Anne of Green Gables, A Star Is Born, Jezebel, Dark Victory, The Wizard of Oz, Gone with the Wind, Casablanca, Mildred Pierce, The Big Sleep, The Jazz Singer, The Searchers, A Summer Place, and Spencer's Mountain.

1972–Kim Il-sung, already Prime Minister of North Korea and First Secretary of the Workers' Party of Korea, becomes the first President of North Korea.



1973–The Endangered Species Act is passed in the United States.

1973–Actor and TV show host, Seth Meyers, is born in Evanston, Illinois. As of 2015, he was the host of Late Night with Seth Meyers. Prior to that, he was a head writer for NBC's Saturday Night Live and hosted its news parody segment "Weekend Update."

1976–Musician, Freddie King, dies of stomach ulcers and acute pancreatitis in Dallas, Texas, at age 42. He was an influential American blues guitarist and singer. He is often mentioned as one of "the Three Kings" of electric blues guitar, along with Albert King and B.B. King.

1978–With the crew investigating a problem with the landing gear, United Airlines Flight 173 runs out of fuel and crashes in Portland, Oregon, killing 10 people.

1978–Singer, John Legend, is born John Roger Stephens in Springfield, Ohio. He had a big hit with the song All of Me.

1981–WEA Records (Warner-Elektra-Atlantic) raises the price of its 45 rpm records from $1.68 to $1.98. Other labels would soon raise their prices.



1983–Actor, William Demarest, dies of prostate cancer in Palm Springs, California, at age 91. He is best known for the role of Uncle Charlie on the sitcom My Three Sons. He appeared in the films The Great Ziegfeld, Rebecca of Sunnybrook Farm, Mr. Smith Goes to Washington, Little Men, The Farmer's Daughter, The Lady Eve, Sullivan's Travels, The Palm Beach Story, It's a Mad, Mad, Mad, Mad World, Viva Las Vegas, and That Darn Cat.

1983–Dennis Wilson, of The Beach Boys, dies of drowning while swimming near his boat in the harbor at Marina del Rey, California, at age 39. Autopsy reports showed that Wilson was legally drunk. He had been diving to bring up personal items that he had previously thrown overboard. Some accounts say that Dennis brought up a wedding photo of him and ex-wife, Karen Lamm (from their first wedding), and then he dove again, but didn't resurface. Written and recorded over a span of several years, Dennis released his only solo album, Pacific Ocean Blue, in 1977.

1984–Film director, Sam Peckinpah, dies of heart failure in Inglewood, California, at age 59. He was known for including extremely violent scenes in his movies, before it was popular and widely excepted to do so. His films include Ride the High Country, The Wild Bunch, Straw Dogs, Junior Bonner, The Getaway, Pat Garrett and Billy the Kid, Bring Me the Head of Alfredo Garcia, and The Killer Elite.

1989–A 5.6 earthquake hits Newcastle, New South Wales, Australia, killing 13 people.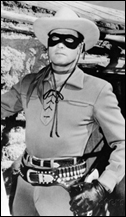 1999–Actor, Clayton Moore, dies of a heart attack in West Hills, Los Angeles, California, at age 85. He is best known for the starring role on the Western TV series The Lone Ranger from 1949-1951 and 1954-1957.

2000–American retail giant, Montgomery Ward, announces it is going out of business after 128 years.

2004–Actor, Jerry Orbach, dies of prostate cancer in New York, New York, at age 69. He is best known for his role on the TV drama series Law & Order. He appeared in the films Ensign Pulver, Prince of the City, Brewster's Millions, Dirty Dancing, Someone to Watch Over Me, Crimes and Misdemeanors, Out for Justice, and Mr. Saturday Night.

2004–Writer and critic, Susan Sontag, dies from complications of myelodysplastic syndrome in New York, New York, at age 71. Her best known works include On Photography, Against Interpretation, Styles of Radical Will, The Way We Live Now, Illness as Metaphor, Regarding the Pain of Others, The Volcano Lover, and In America.

2006–The militaries of Somalia's Transitional Federal Government and Ethiopian troops capture Mogadishu unopposed.

2009–Forty-three people die in a suicide bombing in Karachi, Pakistan, where Shia Muslims are observing the Day of Ashura.

2010–Popular protests against the government begin in Algeria.

2014–Indonesia AirAsia Flight 8501 crashes into the Karimata Strait en route from Surabaya to Singapore, killing all 162 people aboard.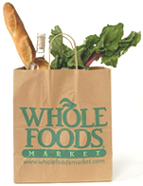 2015–At least 32 people are killed and 90 others are injured following a car bomb and suicide-bomb attack in the al-Zahra district of the Syrian city of Homs.

2015–Germany recruits 8,500 teachers to teach the German language to 196,000 Syrian child refugees, providing them with special language lessons.

2015–Whole Foods agrees to pay $500,000 to resolve a New York City Department of Consumer Affairs investigation that the supermarket chain charged too much for some prepackaged foods at its stores in New York City.

2015–A Chinese official who sanctioned a dump of construction debris that led to a deadly landslide in the southern city of Shenzhen, China, kills himself by jumping from a building in the city's Nanshan district. The landslide killed at least seven people and left over 70 people missing.

2015–Lemmy, lead singer and bassist of Motorhead, dies of cancer in Los Angeles, California, at age 70. According to the band, his cancer had only been diagnosed two days prior to his death. The band's success peaked in 1980 and 1981, with several U.K. chart hits, including the single Ace of Spades. Lenny's music and persona was a distinctive part of the heavy metal genre.

2016–The Pan-STARRS project releases its largest astronomical catalog, consisting of two petabytes of data collected over four years. An astronomer from a collaborating institution discloses that his group has studied new types of supernova explosions and the disruptions of stars by supermassive black holes based on data from this Massive Digital Sky.



2016–Facebook sparks fear and anger among Thailand's social media users after its Safety Check feature triggers a false bomb alert in Bangkok. The page gave no other details about the incident, but linked to articles about a bombing in Bangkok in August 2015, which killed 20 people. The new check-in feature allows Facebook users to signal to friends that they are safe after an event in their area, such as a terror attack or natural disaster. It is not the first time the check-in feature has caused controversy.

2016–The Ajmer-Sealdah Express, operated by Indian Railways, derails in northern India, killing at least two people and injuring dozens of others.

2016–Actress, Debbie Reynolds, dies from a stroke in Los Angeles, California, at age 84. He daughter, Carrie Fisher, had died the day before. He last words were, "I want to be with Carrie." Reynolds appeared in the films Three Little Words, Singin' in the Rain, I Love Melvin, The Affairs of Dobie Gillis, Susan Slept Here, The Tender Trap, The Catered Affair, Bundle of Joy, Tammy and the Bachelor, The Mating Game, Say One for Me, The Rat Race, How the West Was Won, My Six Loves, The Unsinkable Molly Brown, Goodbye Charlie, and The Singing Nun.


PHOTOS TOP TO BOTTOM: Westminister Abbey in London, England; Mary II of England; Woodrow Wilson; Lew Ayres; Martin Milner; Maggie Smith; Edgar Winter; Denzel Washington; Seth Myers; William Demarest; the "Lone Ranger," Clayton Moore; food from Whole Foods; and Debbie Reynolds.