69–The Roman Senate declares Vespasian as Roman Emperor, the last in the Year of the Four Emperors.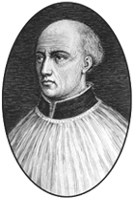 1119–Archbishop and Saint, Thomas Becket, is born in Cheapside, London, England. He is venerated as a Saint and martyr by both the Catholic Church and the Anglican Communion. He engaged in conflict with Henry II of England over the rights and privileges of the Church and was murdered by followers of the King in Canterbury Cathedral. Soon after his death, he was canonised by Pope Alexander III.

1124–Pope Honorius II is elected.

1140–Conrad III of Germany besieges Weinsberg.

1237–The city of Ryazan is sacked by the Mongol army of Batu Khan.

1361–The Battle of Linuesa is fought in the context of the Spanish Reconquista, between the forces of the Emirate of Granada and the combined army of the Kingdom of Castile and of Jaén, resulting in a Castilian victory.

1598–The revolting Mapuche, led by cacique Pelentaru, inflict a major defeat on Spanish troops in southern Chile.

1620–William Bradford and the Mayflower Pilgrims land on what is now known as Plymouth Rock in Plymouth, Massachusetts.

1795–Hunter and dog breeder, John Russell, is born in Dartmouth, Devon, England. He developed the Jack Russell Terrier, a variety of the Fox Terrier breed.

1820–Korean King, Heungseon Daewongun, is born Yi Ha-eung in Korea. He was known for his vigorous enforcement of the seclusion policy, persecution of Christians, and the killing or driving off of foreigners who landed on Korean soil.

1826–American settlers in Nacogdoches, Mexican Texas, declare their independence, starting the Fredonian Rebellion.

1832–In the Egyptian-Ottoman War, Egyptian forces defeat Ottoman troops at the Battle of Konya.

1844–The Rochdale Society of Equitable Pioneers commences business at its cooperative in Rochdale, England, beginning the Cooperative movement.

1861–Public Resolution 82, containing a provision for a Navy Medal of Valor, is signed into law by President Abraham Lincoln.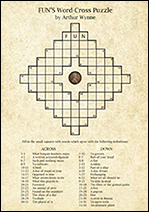 1872–The HMS Challenger, commanded by Captain George Nares, sails from Portsmouth, England.

1879–The world premiere of Henrik Ibsen's A Doll's House is held at the House at the Royal Theatre in Copenhagen, Denmark.

1883–The Royal Canadian Dragoons and The Royal Canadian Regiment, the first Permanent Force cavalry and infantry regiments of the Canadian Army, are formed.

1907–The Chilean Army commits a massacre of at least 2,000 striking saltpeter miners in Iquique, Chile.

1910–An underground explosion at the Hulton Bank Colliery No. 3 Pit in Over Hulton, Westhoughton, England, kills 344 miners.

1913–Arthur Wynne's "word-cross," the first crossword puzzle, is published in The New York World.

1914–The first feature-length silent film comedy, Tillie's Punctured Romance, is released, starring Marie Dressler, Mabel Normand, and Charlie Chaplin.

1915–Entertainer, Werner (Ritter) von Trapp, is born in Zell am See, Austria-Hungary. He was the second-oldest son of Georg and Agatha (née Whitehead) von Trapp. He was a member of the Trapp Family Singers, whose lives were the inspiration for the play and movie The Sound of Music: he was portrayed as the character "Kurt." The Trapps fled Austria after its German annexation. They went to the United States in 1938, settled in Vermont in 1942, and performed throughout the country.

1919–American anarchist, Emma Goldman, is deported to Russia.

1922–Paul Winchell, voice actor and ventriloquist, is born Paul Wilchinsky in New York, New York. Winchell's best-known ventriloquist dummies were Jerry Mahoney and Knucklehead Smiff: the original Jerry Mahoney and one copy of Knucklehead Smiff are in storage at the Smithsonian Institution.

1923–The United Kingdom and Nepal formally sign an agreement of friendship, called the Nepal-Britain Treaty of 1923, which supersedes the Treaty of Sugauli, signed in 1816.

1936–The first flight of the Junkers Ju 88 multi-role combat aircraft takes place.

1937–Walt Disney debuts the first full-length, animated feature, Snow White and the Seven Dwarfs, in Hollywood, California.



1940–Psychedelic rocker, Frank (Vincent) Zappa, is born in Baltimore, Maryland. He was a musician, bandleader, songwriter, composer, recording engineer, record producer, and film director. In a career spanning more than 30 years, Zappa composed rock, jazz, orchestral, and musique concrète works. He also directed feature-length films and music videos, and designed album covers. Zappa produced almost all of the more than 60 albums he released with the band The Mothers of Invention and as a solo artist. His 1966 debut album with The Mothers of Invention, Freak Out!, combined songs in conventional rock and roll format with collective improvisations and studio-generated sound collages. Other albums included We're Only In It For the Money, Burnt Weeny Sandwich, Weasels Ripped My Flesh, and Playground Psychotics. He was the father of musician, Dweezil Zappa, Moon Unit Zappa, and Ahmet Zappa.

1940–Author, F. Scott Fitzgerald, dies of a heart attack in Hollywood, California, at age 44. His works include the novels The Great Gatsby and Tender is the Night; the short stories Bernice Bobs Her Hair and The Curious Case of Benjamin Button; and the short story collections Tales of the Jazz Age, Babylon Revisited and Other Stories, and The Short Stories of F. Scott Fitzgerald.

1941–A formal treaty of alliance between Thailand and Japan is signed in the presence of the Emerald Buddha in Wat Phra Kaew, Thailand.

1943–Blues guitarist, Albert (William) Lee, is born in Lingen, Herefordshire, England. He is known for his fingerstyle and hybrid picking technique. Lee has worked, both in the studio and on tour, with many famous musicians from a wide range of genres. He has also maintained a solo career.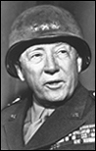 1945–Military General, George S. Patton, dies in his sleep of pulmonary edema and congestive heart failure in Heidelberg, Germany, at age 60. On December 9th, Patton was injured in a car accident that left him paralyzed from the neck down. Patton's impact on armored warfare and leadership were substantial, with the U.S. Army adopting many of Patton's aggressive strategies for its training programs following his death.

1946–An 8.1 earthquake and subsequent tsunami in Nankaido, Japan, kills over 1,300 people and destroys over 38,000 homes.

1946–Carl (Dean) Wilson, of The Beach Boys, is born in Hawthorne, California. He performed lead vocals on several of the group's hits, including God Only Knows and Good Vibrations. Wilson declared himself a conscientious objector and refused the draft to join the American military during the Vietnam War. By 1988, Wilson had become an ordained minister in the Movement of Spiritual Inner Awareness. His brothers are Brian and Dennis Wilson. His cousin is singer, Mike Love.

1952–A chart topper: I Saw Mommy Kissing Santa Claus by Jimmy Boyd.

1957–The production chief of Paramount Studios petitions the U.S. Army to defer Elvis Presley's induction by two months so he can finish filming the movie King Creole. When Presley himself makes the request, the draft board agrees. However, the board then come under fire from those protesting Presley's special treatment.

1960–Elvis Presley is inducted into the Los Angeles Indian Tribal Council, coinciding with the opening with his movie Flaming Star.

1962–Rondane National Park is established as Norway's first national park.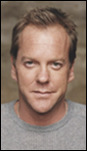 1963–An episode of intercommunal violence begins in Cyprus, ultimately resulting in the displacement of 25,000-30,000 Turkish Cypriots and the destruction of more than 100 villages.

1965–The International Convention on the Elimination of All Forms of Racial Discrimination is adopted.

1966–Actor, Kiefer Sutherland, is born Kiefer William Frederick Dempsey George Rufus Sutherland in Paddington, London, England. He is well known for the role of Jack Bauer on the Fox TV series 24. He appeared in the films Max Dugan Returns, At Close Range, Stand by Me, Crazy Moon, Promised Land, The Lost Boys, The Killing Time, Young Guns, 1969, Renegades, Flatliners, Flashback, Article 99, A Few Good Men, The Three Musketeers, The Vanishing, The Cowboy Way, A Time to Kill, Beat, Cowboy Up, and Phone Booth. His father is actor, Donald Sutherland.

1967–Louis Washkansky, the first man to undergo a heart transplant, dies in Cape Town, South Africa, having lived for 18 days.

1968–Apollo 8 is launched from the Kennedy Space Center, placing its crew on a lunar trajectory for the first visit by humans to another celestial body.

1968–Crosby, Stills & Nash perform together in public for the first time.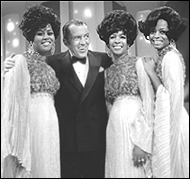 1968–Rocker, Janis Joplin, makes her first appearance since leaving Big Brother and the Holding Company. She performs with Booker T. & the M.G.s, Rufus and Carla Thomas, and The Bar-Kays in Memphis, Tennessee.

1969–The United Nations adopts the International Convention on the Elimination of All Forms of Racial Discrimination.

1969–Diana Ross gives her last performance as a member of The Supremes on The Ed Sullivan Show. They sing their current hit Someday We'll Be Together.

1970–The first flight takes place of a F-14 multi-role combat aircraft.

1970–Elvis Presley goes to the White House to volunteer his services to President Nixon on fighting the nation's drug problem. He gives Nixon a chrome-plated Colt .45 and in return he receives a Narcotics Bureau badge.

1973–The Geneva Conference on the Arab-Israeli conflict opens.

1974–Actor, Richard Long, dies of a heart attack in Los Angeles, California, at age 47. Long had cardiac problems throughout his adult life and had suffered a heart attack in the late 1950s. As a boy, he had suffered pneumonia, which apparently weakened his heart. He was also a heavy smoker and drinker. He is best known for his co-starring role on the TV series The Big Valley. He appeared in the films Tomorrow Is Forever, The Stranger, The Dark Mirror, Criss Cross, Ma and Pa Kettle, The All American, He Laughed Last, House on Haunted Hill, and Follow the Boys.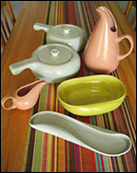 1976–Industrial designer, Russel Wright, dies in New York, New York, at age 72. Beginning in the late 1920s through the 1960s, Russel Wright created a series of artistically distinctive and commercially successful items that helped bring modern design to the general public. Wright is best known for his colorful "American Modern," the most widely sold American ceramic dinnerware in history, manufactured between 1939 and 1959, by Steubenville Pottery in Steubenville, Ohio. He designed top selling wooden furniture, spun aluminum dining accessories, and textiles. Wright also designed several popular lines of Melmac dinnerware for the home and restaurant use.

1980–The John Lennon single, (Just Like) Starting Over, is #1 on the charts just 18 days after Lennon is shot to death in New York City.

1980–Playwright, Marc Connelly, dies in New York. He was a journalist, teacher, actor, director, and member of the Algonquin Round Table group of writers.

1987–John Spence, of No Doubt, dies of suicide by a self-inflicted gunshot wound in a deserted parking lot in Anaheim, California, at age 18. A two-page suicide note was found.

1988–A bomb explodes on board Pan Am Flight 103 over Lockerbie, Dumfries and Galloway, Scotland, killing 270 people.

1988–Paul Jeffreys, of Be-Bop Deluxe, dies aboard the Pan Am Flight 103 that is bombed flying over Lockerbie, at age 36. He and his wife, Rachel, were on the way to their honeymoon.



1992–A Dutch DC-10, flight Martinair MP 495, crashes at Faro Airport, killing 56 people.

1992–Actress and educator, Stella Adler, dies of heart failure in Los Angeles, California, at age 91. She founded the Stella Adler Studio of Acting in New York City and Los Angeles, California, with long-time protégée, Joanne Linville, who continues to teach Adler's technique.

1992–Blues guitarist, Albert King, dies of a heart attack in Memphis, Tennessee, at age 69. One of the "Three Kings of the Blues Guitar" (along with B.B. King and Freddie King), he is perhaps best known for the 1967 single Born Under a Bad Sign.

1994–Mexican volcano, Popocatépetl, dormant for 47 years, erupts gases and ash.

1995–The city of Bethlehem passes from Israeli to Palestinian control.

1995–Charlie Tumahai, of Be-Bop Deluxe, dies of a heart attack in Auckland, New Zealand, at age 46.

1997–Trumpet player, Johnny Coles, dies of cancer in Philadelphia, Pennsylvania, at age 71.

1999–The Spanish Civil Guard intercepts a van loaded with explosives that ETA intended to use to blow up Torre Picasso in Madrid, Spain.

2004–A suicide bomber kills 22 American soldiers at the forward operating base next to the main U.S. military airfield at Mosul, Iraq.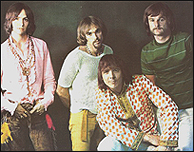 2012–Lee Dorman, bass player for Iron Butterfly, dies of natural causes in his car in Laguna Niguel, California, at age 70.

2013–Trigger Alpert, bassist for the Glenn Miller Orchestra, dies at an assisted living facility in Jacksonville Beach, Florida, at age 97. After World War II, over the course of the 1940s, Alpert recorded with Bud Freeman, Ella Fitzgerald, Roy Eldridge, Budd Johnson, Louis Armstrong, Frank Sinatra, Benny Goodman, and Woody Herman.

2013–Hip hop singer, Lord Infamous, of Three 6 Mafia, dies of a heart attack at age 40. In 2006, Three 6 Mafia became the first hip-hop group to win an Oscar when It's Hard Out Here for a Pimp, from the film Hustle & Flow, won Best Original Song.

2014–21st Century Fox pulls Fox News Channel and Fox Business Network from Dish Network's channel lineup, as a result of a carriage dispute. Dish claims excessive rate increases, including those for unrelated programming contracts with other Fox networks, for the removal of the channels.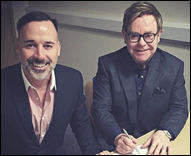 2014–Elton John and longtime mate, David Furnish, officially marry on the ninth anniversary of the day they entered into a civil partnership.

2014–Super-centenarian, Anna Stoehr, dies in Minnesota, at age 114 (and 69 days). In the last year of her life, she opened a Facebook account, but could not register with a birth year before 1905: to create the account she had to state an age of 99. She complained to the social media website, and they sent her 114 flowers for her 114th birthday.

2015–At least two people are killed in a attack near the north-eastern village of El Wak in Mandera County near the Somali border. A group of Kenyan Muslims traveling on a bus who are ambushed by suspected Al-Shabaab insurgents, protect Christian passengers by refusing to be split into groups, according to eyewitnesses.

2015–The U.S. Food and Drug Administration (FDA) lifts the 32-year-old, lifetime ban on blood donations from gay and bisexual men. Men can now donate blood if they haven't had sex with another man in the previous year. The FDA stance is in line with other countries, such as Australia, Brazil, Canada, New Zealand, and the United Kingdom, and is consistent with rules on recent blood transfusion or accidental exposure to the another individual's blood.

2015–Slovenian voters reject a bill legalizing same-sex marriage in the country with a vote of 63% to 36%.

2016–Mongolia bans the 14th Dalai Lama from leisure in the country after China cancels a Mongolian loan.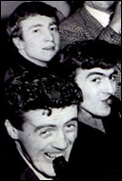 2016–South Korea tops the charts with the world's fastest internet connectivity speeds. At 26.3 megabits per second, it is the only country above the 25 Mbps threshold in the third quarter of 2016, according to a new report ipublished by US-based cloud services provider, Akamai. Other high-speed countries/areas include Hong Kong, Norway, Sweden, Switzerland, Singapore, Japan, Finland, and the Netherlands.

2016–Uber suspends tests of its self-driving cars in San Francisco, California, after the California Department of Motor Vehicles revokes the registration of the vehicles in response to two red-light violations.

2016–Inventor, Robert Hulseman, dies from health complications following a series of strokes in Northfield, Illinois, at age 84. He designed the disposable red Solo Cup. For almost 60 years, he worked with the Solo Cup Company, which was originally started by his father, Leo Hulseman, in 1936.

2016–Concert promoter and talent agent, Sam Leach, dies in Liverpool, England, at age 81. As a promoter of dances and concerts in and around Liverpool in the early sixties, he was associated with The Beatles early on, before the group reached worldwide fame.


PHOTOS TOP TO BOTTOM: Thomas Becket; the first crossword puzzle; Frank Zappa; George S. Patton; Keifer Sutherland; the last appearance of Diana Ross with The Supremes on The Ed Sullivan Show; Russell Wright's "American Modern" dinnerware; Stella Adler; Iron Butterfly; David Furnish and Elton John; and Sam Leach (with John Lennon and George Harrison).